I was invited to 'Fashion Unleashed' this Sunday just gone at Baroq House by lingerie designer Shiori Pike.
The purpose of the evening was to raise funds for the charity 'Save a Dog' which is a non for profit organisation that exists to save dogs of good temperament from being killed when their time has expired at dog pounds and animal shelters.
The irony of a fashion show with leggy models to promote a charity for dogs was not lost on me I can assure you, but what did stand out was Shiori's lingerie and one other very talented Australian designer Ashlea Dyson(more on that later).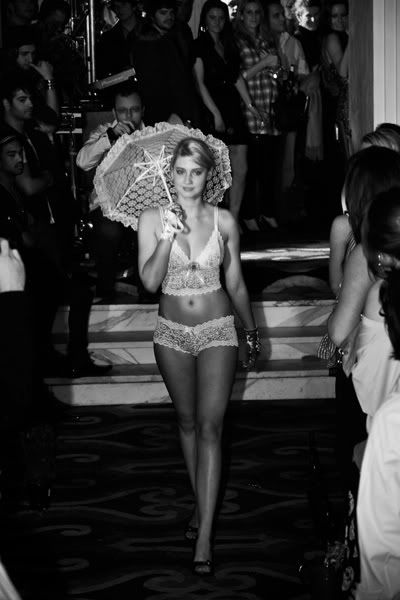 photos: Woodrow Wilson