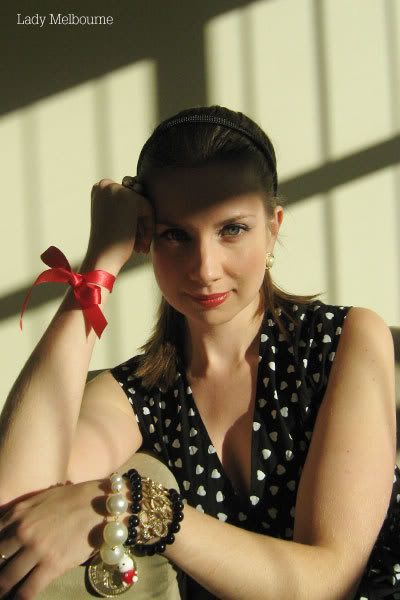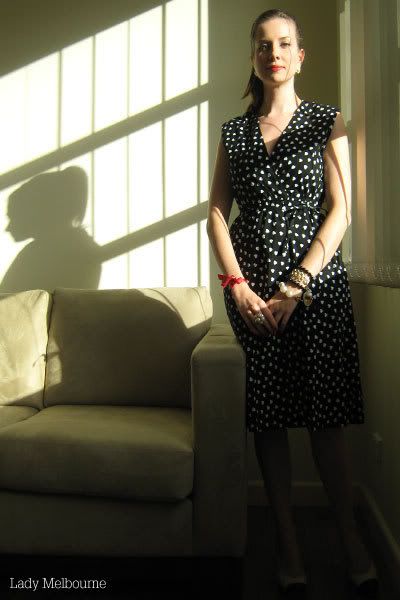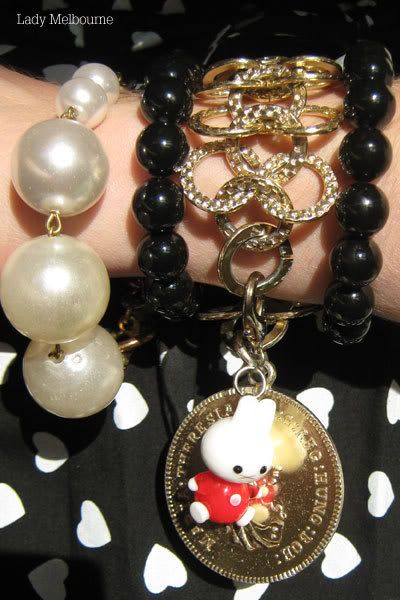 Do not be fooled gentle readers, it is rather cold here right now. These were taken in a brief moment as the sun shone, and my central heating worked it's magic.
This dress was found in one of those moments when I was shopping but not supposed to be- well not on purpose anyhow. I just happened to be an hour early to meet someone right near Savers (how convenient!) and the only thing I found that took my fancy was this adorable heart print dress, in my always favourite: black and white.
I don't think I wear these Alex & Alex pumps enough, what do you think?

I would also like to add that the little Miffy pendant is a small token of friendship that I'm wearing right now- I have the red one and my very dear best friend who is an archaeologist on a dig in Crete at the moment has a blue one. The other friend that makes up our trio has an orange one. Childhood ideals run deep into adulthood I can assure you!
Dress: Savers
Pumps: Alex & Alex
Jewellery: Ribbon is just a ribbon really, Miffy charm from an Asian grocery shop on Sydney Rd, other bracelets I made, earrings and ring bought.