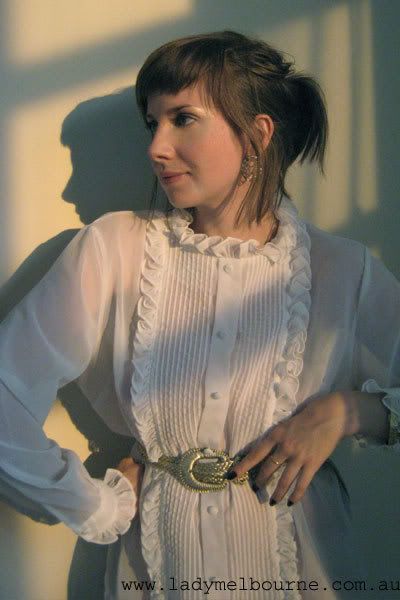 I don't have a great deal to write about this evening, I spent the day lying in the park and got home just in time to snap the last rays of sun.
I've had this shirt for a while, but it never occurred to me that I could wear it as a dress....until today!
Shirt: Lady Pelaco from Savers
Belt: Camden market
On nails: Black Out by Rimmel, thank you Dr. Jones for the suggestion!
Bracelet: Diva