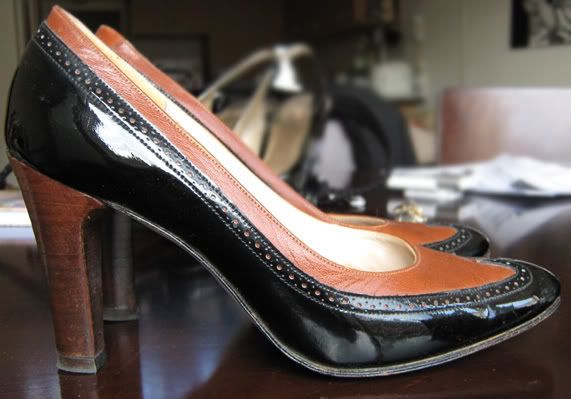 So winter just seemed to arrive today, right on my doorstop and it meant a chance to wear this crocheted hat that my grandmother made. I didn't wear it for many years on account of the pom pom that I thought was a bit twee, but now I think it's what makes the hat fabulous.
I'm now on the look out for a similar black(of course) or pale blue version.
Whilst at the seaside, I picked up these brand new leather gloves that are fully lined for an unbelievable $25 because it was the last pair and the woman wanted to get rid of them. A little puzzled(wouldn't it be great if every 'last item' was reduced like the last pair of Chloe shoes in DJ's) I handed over my money before she changed her mind.
Dress: Vintage thrifted from Salvo's
Trench: Zara
Bag: Mango from Barcelona
Tights: Wolford
Spectator Heels: Vintage Taranto
Hat: Nan made it!
Gloves: Sea Jewels boutique